Since I do not have much creativity in post titles I decided to just call it like it is. : ) I hope you will enjoy what I have to share this week. I have a few extra photos that I wanted to share but then decided that it would take too long for me to get them up and too long for anyone who visits me to spend reading and looking at  them. Maybe another day. :)I particiated in the PPA89 – Fashion Inspiration - Flowers--and Blog Candy challenge.  Those of you who visit my blog know that I like doing the challenges at PPA. 
Here is my card.
Stamps: So Happy For You. Card-stock:Very Vanilla,Pear Pizzazz, Daffodil Delight, Tangerine Tango and Concord Crush. Ink: Concord Crush.  Dies: Top Note and Little leaves. Punch:Blossom Bouquet tripple Layer punch. It is brand new and will be for sale in the  SU Summer mini catalog. Embossing folder: Perfect Polka Dots.  Accessories: Designer buttons, Basic pearls and white bakers twine. Also new and will be available in the summer mini catalog.  All products used are from Stampin'UP!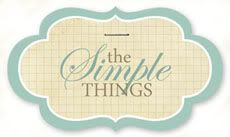 Clearly I am way out of my league with this challenge. I am not a professional photographer. But I love taking photos and playing along in this challenge has helped me to pick up my camera and take some photos on days when I may not be feeling well, or when life is so busy.  So here is my photo for this week.
 
I took this photo of Wayne yesterday, 4-16-2011. We were on our way to do some shopping and he needed to fill up his car. I felt that this captured him doing something very simple that he does every week. I will be setting up a hair appointment for him in the morning! Funny how we can see things more clearly in a photo. :)  
Here is a page that I made for a challenge at Soul Scrappers a couple of months ago. I thought that I had posted it on my blog but had not.
Here is my simple attempt at the word art that goes with my page.  Once again, please feel free to use it on one of your pages if you like. It  is for personal use only. Just click here to get it.
This past Monday, I had to get gas for my car. I decided that I wanted to keep a photo journal of the gas prices. So while I was filling up my card on Monday 4-12-2011 I took a photo of the price per gallon  that I was paying. I wish that I had started doing this a month ago .......but I didn't.
Yesterday I took another photo of the price per gallon that Wayne paid. In just 5 days the price had gone up 18 cents!!! I know that many of you across the states are paying more then we are for gasoline. It makes me wonder if the price will ever go down again or if it is going to keep rising on a daily or weekly basis.  Along with the hike in gas prices our retail stores have all raised their prices as well as all of  the food stores. I sure hope that things turn around very soon.
Today Wayne and I  went for a walk down to our brook. It was a sunny day with temps in the 50's. Windy but still very nice out. I took a few photos but will only share 2 of them. :)
Due to all of the rain that we have been getting each week and with the snow melting from the mountains our rivers are running high. So my brook looks more like a large pond. It is above the land line in a few places . Not a pretty sight to see. I could not take a photo of the brook the way that I would have liked due to the water being up on the section of land I normally stand.
 
 
Last but not least. Wayne is checking the damage to our land. I'm happy to say that not much has been done as of yet. :) Lots of debris that he will be cleaning up as soon as the rain season leaves us.
I think that I have taken up way too much of your time.Thank you very much for stopping by to visit my blog. And a huge thank you to all of you who left a comment on my blog post last week. That was so very nice of you and so appreciated. Until next time, please stay safe and smile when ever you can. Smiles are like laughter they are contagious. Smile.:)