I have a few things to share with you today.  I made two cards for the PPA Color Challenge  one is a card I made using card-stock and the other is a digital card. Both cards are very simple. The other thing that I have to share is a photo for The Simple Things  photo challenge.
Here is my first card.
 
 
 Hmm, not sure why this looks so small. I re-sized it the same size I always do. If you want to see it larger please click on the card and it will open larger.
Here is what I used.
Stamps: Elements of style and Afterthoughts. Both are from Stampin'UP!  Cardstock:Baja Breeze,Perfect plum,Pear Pizzazz and Whisper White. Ink:Perfect Plum. I used an Antique brad and Pear Pizzazz ribbon.
My second card for the PPA Color Challenge  is a simple digital card that I made using the MDS program from Stampin'UP!
I had fun making both of these cards. To be honest........I think my second card looks better then the first card. :)
Here is my photo for the Simple Things challenge.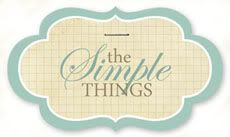 Every so often I busy myself some flowers while I am at the market.  Due to my sensitivity for floral scents the only flowers I buy for myself are carnations and only one rose. Any more then one rose at a time makes me all stuffed up and makes me grumpy. So this weekend I bought a rose and a small bunch of carnations. This morning while admiring them I decided to take some photos of my lovely but very simple flowers. Theymake me smile.I took them in black & white. The carnations are white but the rose is really yellow.  Can you see the water drops that I put on some of the rose petals? If not just click on the photo and it will be large enough for you to see it better.
Many of us in NH have been enjoying the very small amounts of snowfall that we are getting this year. As a rule we get slammed with storm after storm. So getting only a half inch this past snow storm was great! The only other snow storm that we have had was on December 26th. We got about 6 inches of snow and most of it was gone within 3 days. It has been very,very, cold though. But I will take the cold over the snow and ice any day. :)  
Thanks so much for stopping by. I will be back when I have something new to share with you. Stay safe, stay warm and Smile. :)