Hi Ladies. This week I have a few things to share with you.  I have 2 cards that I made for the PPA inspiration challenge, a photo I took last night for the Simple Things photo challenge and a scrap page that I made for a Soul Scrappers Challenge.
Here is my first card.
Her is what I used.
 Stamps sets:Valentine Defined and Filled with Love. Inks: Basic Black and Really Red. Card-Stock: Really Red, Whisper White and DP- Small polka Black and White small polka dot.  I printed the DP from the MDS program because I did no have any of it left. I used a whisper White stain ribbon.Photo corner punch and a small heart  punch. Every thing I used that I listed other then the small heart punch are all from Stampin'UP! 
My second card was made using the MDS program. I made this card before I made the one up above. I tried to keep them both exactly the same but as you can see there are a few differences.
To be honest with you this one is my favorite of the two. You would think that this card would have taken me less time to make but because I had no direction in which way to go it took me lots longer to make.  After my card was finished I started making the card above this one. I tried to make them both exactly the same but that did not work out for me. :)  However, both of these cards were fun to make.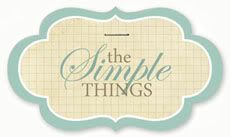 Here is my photo for the photo challenge.
Wayne likes to have breakfast for dinner once in awhile. I made him pancakes and while cooking them I decided to take a few photos of them on the grill. However, I had forgotten how fast pancakes cook and getting the right shot was hard to do. So I did my best. Those of you who follow my blog know that I really like to take photos using a low aperture. The lower the better because I love having a blurry background.  I love taking pictures of  food and of inanimate objects during the winter season. If I had children living at home I would be taking lots of photos of them................but I don't so food and other things that do not move are fun too. Oh and of course I love taking photos of Wayne. :) So this is the photo that makes me happy this week.
Last but not least here is a page that I made for the DC-27, Black and White with a splash of color challenge.
 
 
 
 
My background page is all white. The overlay that I used does not have any writing on the bottom which is why you can not tell where my page ends. Sorry about that. My photo was taken by Wayne last week when we went for a walk down to our brook in the freezing cold. A storm was on the way so I wanted to get out and breathe in some fresh air and see our brook with the snow on the banks along with some ice on each side of the brook. . Once we get too much snow I am not able to walk to the brook. I changed the photo from color to black and  white because I thought it would look better that way for the challenge. I used the MDS program for this page and everything I used is from  MDS except for the Word Art. The Freezing Word Art is from Elegant Word Art by Bethany.  The word Art "Monday" on my photo is from Glitzen Girl. As for the 20 eleven under my photo that is my very first attempt at making my very own word art. I know not much but I  had to start somewhere right? I have been making more but not ready to uses the few that I have made. I am keeping every thing simple and hope to one day be  half as good as Bethany and Glitzen girl. Well that's my goal anyway. :)
So there you have it. I hope that you enjoyed looking at  the things that I had to share this week.  
I sure hope that most of you are doing well with all of the snow that has been hitting everyone all of the states except for Florida. We had 15 inches of snow when we woke up on Thursday of this past week. More snow coming but not large amounts. It i s the cold that has been brutal this winter. But January is half over so spring will be here before we know it. I certainly do miss going for my walks.
Thank you for stopping by my blog and for leaving your kind comments. Stay warm, stay safe and Smile. :)