Ti's the season.......!  :) In this post you will find things that all have something to do with our Christmas of  2010. I hope you will enjoy what I have to share with you.
I do have a card, a  photo and a digital scrap page to share. All three have the same theme......and that would be Christmas. :)
My card is a digital Christmas card that I  designed to send to our family. Well, I designed it but then lost track of time and realized that I would not have time enough to order them and have them back in time to send. So I  decided to send a totally different card that I chose from Kodak. I know, I know bad Mary.
Here is the card that I designed.
The photo of Wayne and I was taken two months ago on our wedding Anniversary.  I kept the photo card very clean &  simple.  Next year I hope to have a card ready to be printed before time runs out. You can see it larger if you like but the resolution on the photo is not very good due to my saving it at a low resolution.  The card size is  5 1/2" x 4 1/4" I did use the MDS program to design it.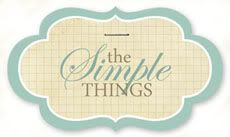 Next up are 2 photos of  new ornaments that I bought for our little Christmas tree. I saw them in the Hallmark store and knew that they belonged on my tree.  They both make me smile & brighten up my day every time I look at them. I love that a small ornamnet that did not cost much can bring me so much joy. I have linked my first photo to "The Simple Things"
Here is the second one.
If you would like to see either of these photos larger please click on them. I think that both ornaments are adorable. :)
Here is the page that I designed.
 
I made this page for Hillary's book that I made of her and her girls (our grandchildren) for Christmas. I am very pleased to say that  I finished all 10 books that I had been working on.  I made this page using the MDS program. So there you have it just a few projects that I've made for Christmas.  I would love to hear what many of you made forChristmas 2010. If you have time please leave a comment telling me.
On a personal note it looks like we will not have a white Christmas this year. I can not tell you if or when the last time that has happened to us.  I can tell you that I have been living in NH since 1970 and I honestly do not remember a Christmas without snow. I will miss that but only for the one day. In all honesty it would be okay with me if we had no snow this winter. :) But I have a feeling that it we will have snow any day after Christmas.
And finally I would like to say that I hope all of you have a very Merry and blessed Christmas. Those of you who do not celebrate Christmas, I wish you a very Happy Holiday.  
From our house to yours...................... MERRY CHRISTMAS!
 Smile. :)